ABOUT COMPANY
---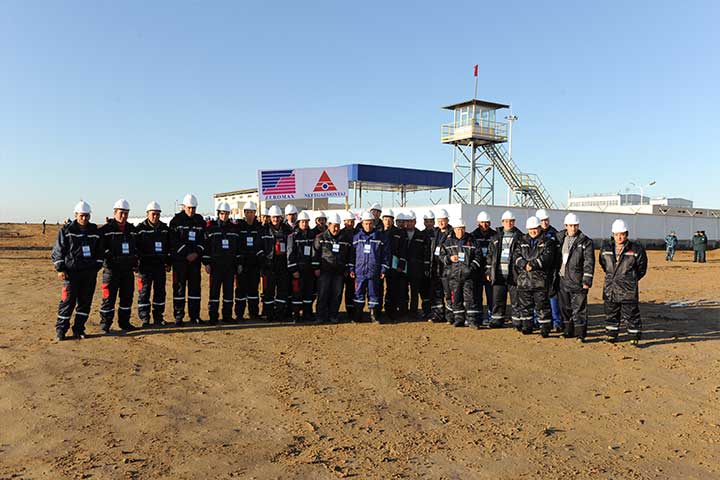 «NEFTGAZMONTAJ» is a dynamically developing organization. Our company was founded in 2004, with the shareholders of which are "Uzbekneftegaz", "Tashneftegazstroy" OJSC, "Bukharagazpromstroy" OJSC, "Yuggazstroy" OJSC, "Mubarekneftegazmontazh" OJSC, "Uztransgaz".
The establishment of the company contributed to the attraction of advanced Western construction technologies and machinery to the republic, which in turn, allowed to significantly improve the quality of the works and shorten the delivery time of strategically important facilities.
Today, "NEFTGAZMONTAJ" LLC Company has a staff of highly qualified specialists. The company inherited from the founders unique in its harmony and good team-work (in the course of numerous previous projects) and the experience of employee's team, ranging from builders-installers and operators up to engineering personnel. And this team is able to solve turnkey projects of any complexity. The experience of the team of professionals allows to solve the tasks set not only in the field of general construction, construction and installation works, but also effectively cope with highly specialized projects.
In its technical equipment, the enterprise is unique in the Republic of Uzbekistan and has no analogue. At our disposal we have large machinery park: more than 650 vehicles, construction machinery and equipment, including horizontal drilling, earthmoving equipment, lifting equipment, welding units, special vehicles and other mechanisms and assemblies from leading world manufacturers such as Volvo, Caterpillar, Komatsu , Liebherr , Renault . Besides, there are production bases in Tashkent as well.
In 2004, the company developed and implemented a quality management system in accordance with the international standard ISO 9001-2000. A scheduled audit is conducted annually. And the certificate of conformity of the management system has been issued.
---